1 Dress 4 Ways: Style Differently for Every Occasion
Women have been on that page of life where they become indecisive about what to wear and where to wear that particular dress in their closet. You come across a particular dress online, and you want to wear it but the question arises When, Where, and How? And then think of buying it, it goes out of stock.
This Dress falls perfect for every occasion, whether at work, brunch date, cocktail party, or on a night out clubbing with friends. Don't you dare miss it!!
Here, LBV has portrayed different looks of one single dress you can wear at the office and elsewhere.
Office Hours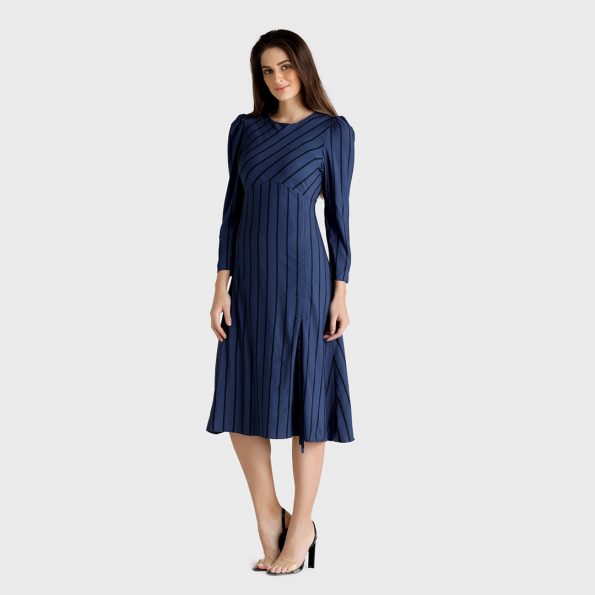 When at work, and you want to be subtle and chic at the same time, this elegant piece will stand perfect for work hours. This Sleek A-Line dress with bright colors and strips highlights the body frame elegantly. Think Business with this Elegant Sleek Striped Dress.
Time for Salsa
No age is less to learn something new. You made your partner agree to learn Salsa Dance, which you have been dreaming of learning. Just the same dress, wear it in 2 different ways, all you have to do is, pull up the string or wear it with a belt and you're ready to tap the feet in style.
Lunch Hours
Time to ditch jeans and tees and switch to this dress. Just tie a belt around to flaunt your curves and get noticed!